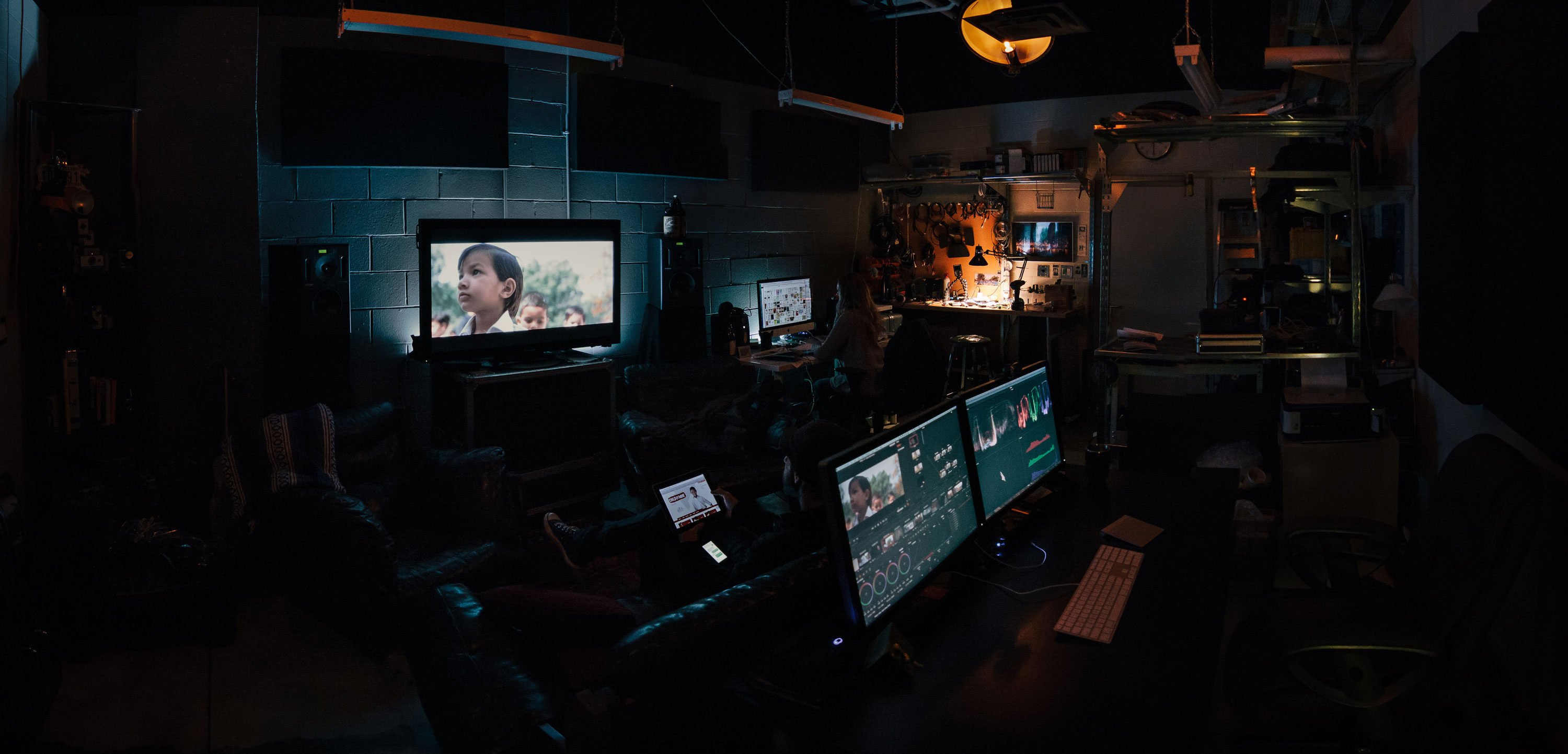 Colour is one of the most important parts of your film, and that should go without saying – it is a visual medium, after all! Oddly, though, it's one of the most forgotten tools available for the filmmaker! Swing by and get it done at our studio – it can make a night and day difference. Whether you need a simple colour correction or are looking for a very specific look, we've got you covered.
We provide a full Davinci Resolve grading suite for web or broadcast, including a 50″ professional Panasonic plasma reference monitor for sessions with you, the client. We charge $700/day for this service, but if you just have a short piece, we also have an hourly rate at $80/hr.
Want to know more about what a colourist does? Check out this piece that we enjoyed.